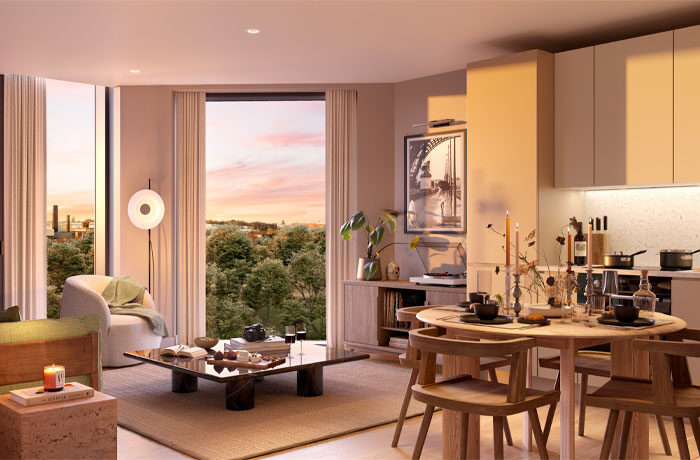 The Views
In designing the three towers at Victoria Riverside, architects Hawkins\Brown wanted to highlight the distinct character of the local area. Part of this was about taking full advantage of the impressive views to the north and south.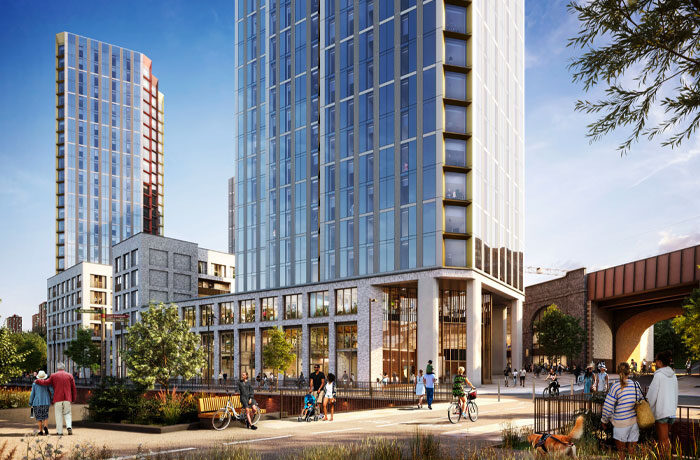 Picture-Frame Windows
The facade and angle of the building creates floor-to-ceiling, 'picture-frame' windows with dual views for each apartment, making the character of the local area an integral part of every home. You'll take in the skyscrapers and bright lights of the
city centre
, whilst enjoying the tranquil setting of the City River Park.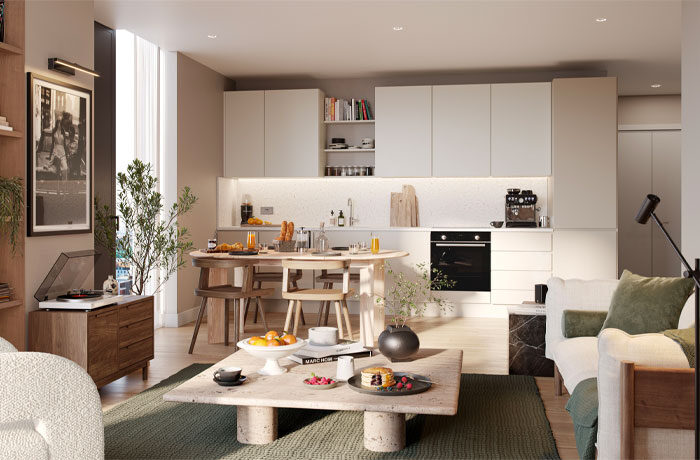 Interiors
When finishing the
apartments
every last detail has been considered ensuring your new home is completed to the highest standards. Light and spacious, the open-plan living areas include a kitchen, dining area and lounge. With a neutral colour scheme, the room has a natural feel, giving you the freedom to put your own stamp on the space. The bedrooms are places of calm and repose. Perfectly proportioned with floor-to ceiling windows which welcome in natural light throughout the day. Finally the ensuite and family bathrooms have a rainfall shower and finished with the highest quality fixtures and fittings.
Get in Touch
Interested in buying a new home at Victoria Riverside, get in touch today.
Call us
+44 (0) 161 509 7840
Call us anytime 9am - 5pm or click below to request a callback
Call Now
Or simply send
us a message
Have a question or interested in a property? Send us a message and we will see how we can help.
Contact Us
Register your
interest
Complete our simple form and we'll get one of our team to contact you.
Register Now